Why Honey Sticks Are The Perfect Valentine's Day Gift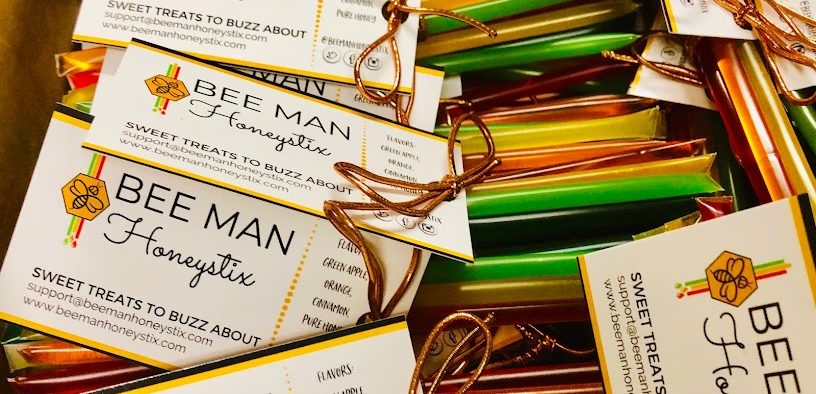 It'll be here before you know it. If you're in that January slump because Christmas is over and you won't be getting any more presents until whenever your birthday arrives, Saint Valentine's Day is a great opportunity to be able to expect a special night out or a nice little pick-me-up from that special someone in your life. You may be eager to get a gift, but as the old saying goes, "it's better to give than to receive." So if you are still unsure what to give your other half for Valentine's Day this year, our honey sticks are a great choice! 
They come in all sorts of flavors
With 8 individual flavored honey sticks to choose from cinnamon, orange, sour lemon, piña colada, pure honey, green apple, peppermint, and sour blue raspberry. you are sure to find a stick that suits your partner's taste. Do all of them sound too good to resist? You can also opt to order a variety pack. How's that for tasting the rainbow?
Make a great assorted gift basket
If you're looking to spoil your boyfriend or girlfriend with a multitude of sweet treats, then our variety pack will make a great addition to your gift basket, as they are not only scrumdiddlyumptious, but they are also eye-catchingly appeasing.
Easy to use and take on the go
It is not difficult at all to learn how to use a honey stick. All you have to do is open them and they are ready to go! They are also easy to take along to school, work, or your next big adventure!
Great to use for recipes
We have multiple blogs on sweet recipe ideas you can use for your honeystix. If your significant other has an interest in baking or trying new food and drink recipes, then this is definitely a great option for you! Oatmeal? Ice cream? Tea? Our honeystix have got you covered!
Our sticks are Kosher Certified by the Orthodox Union
If your loved one follows the kashrut diet, then you are in luck! The Orthodox Union is recognized as one of the "big five" of the predominant certification organizations, certifying more than half of Kosher foods across the globe!
You can share the love
If you're already a fan of our honeystix, why not order a few bulks and enjoy them together on Valentine's Day? There is nothing simply more romantic than sharing memories with the apple of your eye.
Makes a great platonic gift, as well!
If you consider February 14th to be "Single's Awareness Day," there's no need to be down in the dumps. You can still give or receive our honeystix as a gift from your friends and your family! Got a sibling with a sweet tooth who is struggling to keep their New Year's resolution of "less sugar?" Or perhaps your best friend is simply a honey enthusiast. Whichever the case, we've got your back!
Order now
Valentine's Day will be here before you know it, and demand can sometimes exceed our supply – so order your honey sticks today and enjoy the sweet side of life with Bee Man Honeystix!